Rubbish Clearance Queen's Park at Highly Affordable Price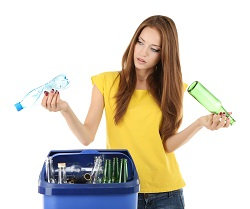 Rubbish can build up quickly in your home and if you want to get rid of it, all you have to do is hire rubbish clearance Queen's Park. We are professional firm that can help you handle all the work involved with removing old goods from your home or workplace. We will send expert staff who will clear away your unwanted items and take them to the proper sites to be disposed, destroyed, recycled and so on. We help anyone who faces this problem, thoroughly handling every job so that the clearance process can go swiftly, safely and successfully. You can discover what we do for you by calling 020 3318 7511 today or reading on.
Let Us Handle Your Rubbish Removal Queen's Park
We endeavour to assist with all kinds of rubbish clearance you face in NW6. We can help with a house clearance, tackling the mess in your abode, or an office clearance, as we help clear up your workplace. We can also apply our support to builders waste removal, to get rid of the debris, packaging, etc, left from building or decorating work. We can also do specifics such as a loft clearance, garden waste disposal, garage clearance and much more. We will handle the job fully and carefully, so that you get the exact support you need. We are flexible so we can help with whatever you face in a way that is convenient for you.
Professional Rubbish Clearance Queen's Park Available to Hire 24/7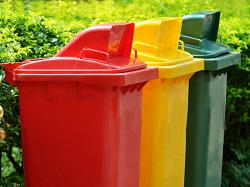 Our Queen's Park waste disposal services will cover every aspect of the job. We will send our top team to your address in NW10 area and they will get to work straight away. They will bring the best tools for the job and equipment for whatever junk you may have to get rid of it properly. They will help you sort out your belongings or break things apart, bag them and more. Our employees are experienced and skilled, so they can remove the goods safely from your building without damaging a thing, as well as preventing injuries. We will then load up our vehicles with the junk and complete the task for you. We then take the items to the proper sites and ensure they are disposed of properly. Call us right now on 020 3318 7511 and we can give you all the details along with a free quote.
Green and Environmentally Safe Rubbish Removal Queen's Park Services
We take the environmental aspect of your Queen's Park rubbish clearance seriously. We work with local sites around the NW6 and NW10 areas so that any goods from your home or office are properly disposed of. We will recycle as much as we can, so that not everything will be dumped in landfills. We follow all laws and guidelines to ensure that nothing is done illegally nor will harm the environment. You can rest assured in knowing that if you work with us for your rubbish removal everything will be done above board and that you are making a positive impact.
Hire Queen's Park Junk Disposal Company Today
If you call us today, you can hire our same-day service. We can guide you through all the rubbish clearance support we can give to you in NW6, as well as answer any questions you have. We supply free quotes that will enable you to get the exact assistance you require and for an agreeable price. These quotes need no commitment, so there is no risk in requesting one. You can select exactly what you want us to do and we will supply just that. To get your quote and book your rubbish removal appointment, call Rubbish Clearance Queen's Park today on 020 3318 7511.